As you know we've been in the business of Travel PR for a very long time (over 17 years to be precise). But around 3 years ago we started offering Digital Travel PR alongside traditional PR. Digital PR is a completely new discipline that combines SEO and PR.

Digital PR also happens to be the fastest growing PR and marketing discipline in the UK and the US as more brands realise the power of combining traditional storytelling with digital capabilities.

We are currently the only specialist travel PR agency in the UK to offer both traditional and digital travel PR combined to our client roster of sustainable tour operators, city tourist boards, and privately owned hotels.

Offering something new also means that there are a lot of questions from clients and potential clients (and in fact industry peers).

So we thought it would be helpful to collate the most frequently asked questions and answer them in one of our blog posts.
We've already covered what digital PR is and how it works – and showed you some of our team's best examples of digital PR for travel brands. But we've only just scratched the surface.
So, in this post, we're going to address some of the most common questions our clients ask us.
1. Why do I need Digital PR at all? And what does PR have to do with Google?
So, in the past PR and SEO operated pretty much separately. PRs got coverage in newspapers and magazines. SEOs looked after the website. PRs were in charge of storytelling and making a brand name famous. SEOs were in charge of making sure the website got found for certain searches and keywords.

That all worked pretty well whilst Google's algorithms were relatively basic – stuff in lots of keywords, do some guest blogging, have a website that's technically sound. SEO done.

However, as Google's algorithms got more sophisticated they were able sniff out keyword stuffing. Google now actively penalises buying links and guest blogging (an SEO's favourite way to obtain links) as this can sometimes lead to really poor quality links, which in turn means that you won't really get found if someone searches for "family holidays" or "best country house hotels" or "birdwatching holidays".
PRs on the other hand are great at storytelling and getting mentions of the brand name in A-list newspapers, but they don't tend to know how you can make PR work really hard for Google. They don't understand the importance of a balanced backlink profile, of doing a strategic competitor backlink analysis and understanding PR's big influence on how travel brands get found.

So there are problems in both camps. SEOs know Google, but are not primarily storytellers. PRs are great storytellers but tend not to be digitally savvy.

And then you had the content marketers come along and say "hey, ditch PR and SEO. Content is all that matters. Just work with us! Great content is all you need to get loads more customers".
But like most things in life if someone promises an easy solution to all of your problems you are best advised to think again.
2. So what do travel brands need to do now to get found – or "The holy trinity of PR, Content and SEO"
Real question

"Marketing got so complicated in recent years – I don't get it anymore. Why do I need PR, Content and SEO. I don't have the budget for all three"

The truth is that PR, SEO and Content are inextricably linked. And with the introduction of Universal Analytics next year even more so.
So let's paint a picture to explain what we mean:
Imagine you are a tour operator, a hotel group, a travel start up.

You want to be known for – and found for – certain things, i.e. the holidays you offer. "bird watching", "wildlife trips", "wellness retreats".

So you are building a website. A website is like building a house. You want strong foundations, a solid structure.

That is what technical SEO is for. A fast loading, mobile optimised, technically sound website. But that house is still only a house. A house that nobody knows exists and is hard to find. Because lots of other people (i.e. your competitors) also have houses. And they all look the same.

So how do you make sure your house stands out?

You make it beautiful. You paint the windows, you put up some curtains, you put flowers in the garden.

That's what good content on your website is for. Something that says to Google and your potential customers this house is prettier than that of your competitors. A great blog, regularly refreshed content, content with the right URLs and keywords. Read here how to do content audits for travel brands.
But it's still only a house in a forest of other houses. And it's pretty hard to find. So that's what you've got signposts and roadsigns for.

And guess what these roadsigns are? PR links! PR links from really good quality (read A-list) publications or super relevant niche publications.

And finally, how do you know strategically where to place those roadsigns (i.e. which publications and websites) and how big should the signs be (nationals vs niche?). Do a Digital PR backlink audit and gap analysis. Compare that to the competition. Where do they have links that you do not. Where do they not have links, but you could have some.
3. Can Digital PR really get you links?
Real question
"How can you help me with my backlinks? My traditional PR hasn't got a clue, they just focus on print. If it's online pitching, sometimes they get links and sometimes they don't."

Our answer
Short answer? Yes, digital PR gets backlinks. And most importantly high quality backlinks on high domain authority sites like the Times, the Guardian etc. But it's really difficult as many of these publications need a strong reason to WANT to link to you.
So how do you give them strong reason to WANT to link to you?

- A great story (what good traditional PRs excel at)
- A digital asset that sits on the client website and thus FORCES a journalist to link (developed by our very own data researcher)
- The knowledge of where that asset should sit on the client website (assessed by our very own Head of Content and SEO Tara).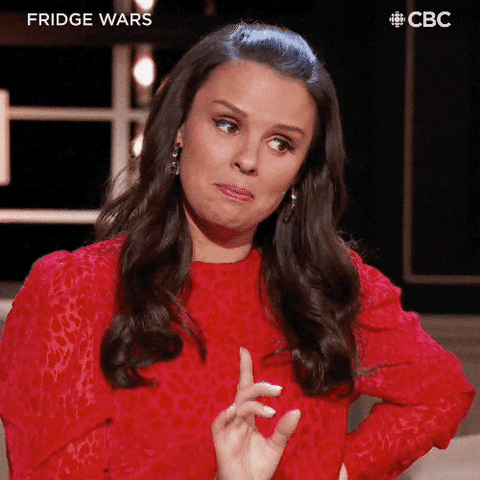 So what does a digital PR campaign do that a traditional PR campaign can't? Traditional PRs often confuse Digital PR with just placing articles online, and getting their clients on social media. Digital PR is so much more than that, and has many more benefits.

In the crudest, quickest description we can muster… a Digital PR campaign involves creating a digital asset, based on the audiences you want to target, to put live on your website. This digital asset has to be newsworthy, but too rich, impactful, or outright amazing to explain in words – effectively forcing journalists to link…

We haven't even touched on idea generation, audience insights, data collection, or any of the deep research that makes that asset possible – that's all for another day!
4. Does Digital PR double up the work of traditional PR? Are you pitching to the same journalists?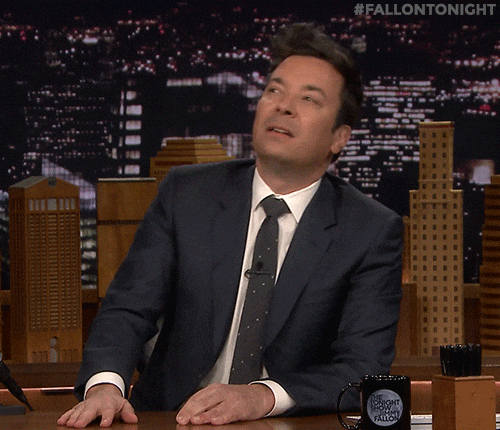 Real question

"I have a traditional PR – how can you create a campaign and not pitch to the same journalists as my traditional PR?"

Our answer
We can't. We will pitch to the same journalists – but probably wider, too if that is what our PR audit has thrown up. It depends onwhat issues we identified in your backlinks around the quality, quantity, relevancy, and variety.

The truth is, you can't avoid the same journalists if the campaign is of a very similar nature to your traditional PR campaigns. But we can explore different angles in the campaign, to widen the sectors we can approach, and the pool of journalists within them. We will also work really closely with your existing SEO team. Often we've found they are just glad to have found a PR agency that understands the job of an SEO and how we can work better together, hand in hand.

So really, you shouldn't be paying for both a traditional and a digital PR agency. You should find one that can do both.
5. Can digital PRs work alongside an existing, traditional PR team?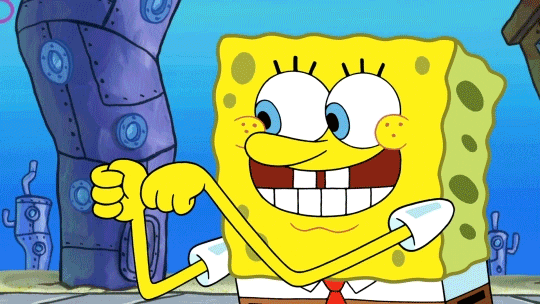 Real question

"I don't want to worry my current PR agency with you pitching to the same journalists. Can you give me a narrative of how I can get you on board for Digital PR, and tell them without annoying them ?"

Our answer
Well, we offer both traditional and Digital PR because we believe that a holistic approach is best for our clients. They get the best of traditional PR and future proof their business by introducing digital PR into the mix.

We've come from a traditional background and felt that PR is too often "fluffly". But as we introduced Digital PR we noticed that it also has its shortcomings. So we now create completely bespoke PR solutions for each client, depending on what we find when we look at their previous coverage, their data, their backlink profile and that of the competitors.

So in truth it means that your current PR probably will be worried – and you would probably be wasting your money having two agencies.

If, on the other hand your main problem is a lack of high quality links and your SEO is struggling, then we can come on board for specific Digital PR link building projects. We would then work alongside your SEO and tell the PR that all we are doing is 2-3 link building campaigns a year around certain topics such as "sustainable trips", "milestone celebrations", "small group tours" – whatever it is you need to boost.

Don't tell anyone, but ultimately of course we'd want the full contract for both traditional and Digital PR!

So there you have it, part 1 of the questions we most frequently get asked when it comes to Digital PR for travel brands. Next week we'll tackle 5 more questions around budgets, ROI and the kinds or resources you need to be able to provide in order to get a successful Digital PR campaign off the ground.
Digital PR for travel brands
Lemongrass Marketing is a specialist PR agency for travel brands. We combine traditional PR and digital PR for travel all based on customer insights– to deliver campaigns that speak to your audience, and get measurable results.

Let's start a project: call +44 (0)1865 237 990 or send an email to abi@lemongrassmarketing.com.