Lemongrass started life as a traditional PR agency for travel brands. And when we first started looking into Digital PR and SEO, it seemed like a mysterious, dark art.
That's partly because SEOs have a tendency use complicated words for things that are actually quite simple. It can feel like there's a fair bit of gatekeeping in SEO, with all its acronyms, technical jargon, complex tools, and huge spreadsheets.

Many of our clients tell us they get reports from their Digital Marketing agencies that they don't fully understand.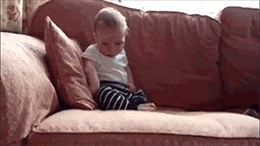 Back to basics: What is SEO?
The primary goal of SEO (Search Engine Optimisation) is to increase the quantity and quality of organic traffic to your website from search engines such as Google, Bing, and Yahoo.
Google holds 92% of market share – so that's where you should focus your efforts.

In other words, the goal of SEO is to improve the visibility and ranking of a website in search engine results pages (SERPs) for relevant search queries. This is typically achieved through a combination of on-page optimisation, technical optimisation, and off-page optimisation strategies (we'll explain later what these are and how they are different).

What are search queries?

Search queries are important in the context of travel SEO because they are the phrases or terms that people type into search engines when looking for information about travel destinations, accommodation, activities, and other related topics.

Search queries can include single words (such as "beaches" or "mountains"), as well as longer phrases (such as "best beaches in Spain" or "how hiking routes in the Andes"). Search queries can also be classified as informational (such as "what to pack for a beach holiday?"), navigational (such as "directions to Buckingham Palace"), or transactional (such as "book holiday cottage in Cornwall").

While search queries are often referred to as "keywords", in the context of SEO they can also include variations of keywords and related terms.
For example, if someone is searching for "best hiking routes Andes," they might also use related terms such as "best family hikes in the Andes," "top rated hikes in the Andes," or "family-friendly hikes in the Andes."

What is "search intent" – and why does it matter?

Search engines use various algorithms and technologies to understand the intent behind a search query and provide the most relevant results to the user. This includes analysing factors such as the user's location, search history, and other contextual information.

Overall, understanding the types of search queries that are relevant to your travel business or website and optimising your content accordingly can help improve your visibility and ranking in search engine results pages and drive more relevant traffic to your site.
Having the right content is key, so undertaking regular content audits on your website is vital to success. Having the wrong kind of content, blog posts etc on your website can actively harm your business.

In summary:

The goal of Search Engine Optimisation (SEO) is to get your web pages to the top of Search Engine Results Pages (SERPs), for keywords related to your business.

For example, when a user searches "things to do in Sicily", the website that's best optimised for the keyword will appear first.

As a result, it will also inherit the most traffic.
At which point can I stop with my SEO?

Keywords in travel are some of the most competitive – and Google changes its algorithms frequently. This makes SEO a job that's never "done".
Like PR and Digital PR, SEO is part of the "organic'' marketing strategies.

Organic marketing strategies are NOT a quick fix, but build more long term value in your brand and are ultimately cheaper than paid campaigns.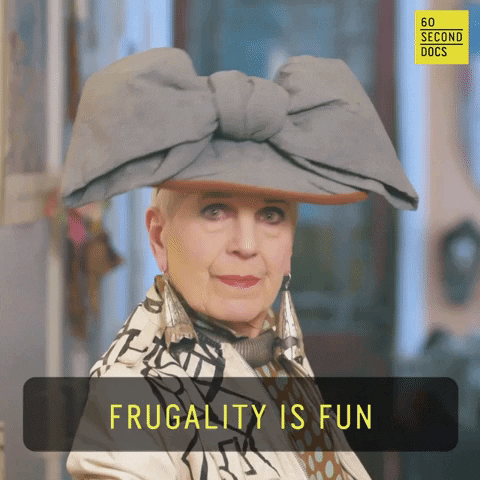 Imagine you're building a travel brand. It's a bit like building a house in a wood – and then making sure guests find you.

So imagine a wood. You are now building a house (=website) in that wood.
The first thing you need to do is make sure it's well built, on solid ground and with good quality materials. That's the equivalent of "technical SEO" (the building blocks).
Now you've got your house. But does it look attractive?
You want to make sure it looks better than the other houses in that same wood. This is so that your guests (=customers) choose you over the competition when they stand in front of your house (read: website).

That is what "on page SEO" does (read: good content, blog posts, non salesy, regularly updated, speaking to your audience). It makes your house look pretty!

That is also why you should do a content audit at least every 18 months – and invest in data driven audience insights. Your customers' tastes change so you WILL need to update the decor of your house regularly
Find out more here: Does your content REALLY speak to your audience or are you just churning out content because you've got a blog to fill?


So now your website is decorated to your customers' tastes you'll need to signpost it, so people know where to go in that wood – and make sure those signs are big, clear, and relevant!

That is Digital PR, sometimes also called off-page SEO or creative link building.
The links from high domain authority or highly relevant publications or websites are your signposts, so that prospective customers find you. In the past generating these links was the job of SEOs.

However, as Google's algorithms got more sophisticated SEOs (who are usually good with data – but don't tend to be as creative) hit a wall. You could no longer buy links, and guest blogging no longer worked well as a link building tactic.

PRs on the other hand are creative but usually don't understand link profiles of brands and how to build them out strategically.

This is why Digital PR was born a few years ago – to allow for a more holistic approach to traditional travel PR & SEO.


So to summarise:
Technical SEO

Technical SEO is the building blocks of the house. It has to be structurally sound, with fully-working pages and links, easy to navigate, quick to load – a solid foundation. No leaky pipes, or broken gutters. This takes regular maintenance.
On-page SEO

Think of On-page SEO as the flooring, curtains, paintwork, and garden. Seems decorative on the face of it, but the house just won't work without this stuff. You don't want to hang around in a house with bare walls. This is everything from title tags found in search results, to the content that people can see – including your blog.

Off-page SEO (or Digital PR)

Any SEO activity that happens away from your website but points back to it is Off-page SEO. These are your signposts: links from high authority domains and relevant media. These links come from online editions of newspapers and magazines as well as websites that are relevant to the travel category you operate in. That's what gets you found. This is a PRs job.

These three main things come together to form your Google ranking for any particular topic.

And why is all of that important?

Because websites that secure the top position in Google search results inherit 34.36% of all clicks related to a given query.

Long-term, SEO is more cost-effective than other digital marketing channels, and will have an impact on bookings with comparatively little outlay. But it does take time, and is an ongoing process.
Your house in the woods needs maintenance and redecorating, and the signposts need to be put back up if the wind knocks them down. Locations need updating for the latest GPS platforms, or whatever the next big thing in travel is.

In an ideal world, your PR will understand SEO, and the SEO will understand PR. Unfortunately, most don't. Still, when it's done right, you can achieve amazing results.

Want an example? Triple website traffic numbers!

We work with The Athenaeum – an independently owned, five star hotel in central London. When we took them on as a client, their DA (which stands for domain authority, and is a measure of the website's influence) was low. And so was their visibility in Google.

Within the first six months we had moved them from a DA 39 to 46 – all via PR and Digital PR. That doesn't sound like a lot, but it has tripled their website traffic. And all that relevant traffic means more bookings.

This is part 1 of our introduction to SEO for Travel Brands. Next week we'll be focusing on how to set your keyword strategy.

Grow the Visibility of Your Travel Brand

Lemongrass Marketing is a specialist PR agency for travel brands. We combine Traditional and Digital PR with audience insights for travel brands – to deliver campaigns that speak to your audience, and get measurable results.

Let's start a project: call +44 (0)1865 237 990 or send an email to grow@lemongrassmarketing.com.