Basically, a content audit is collecting all of your owned digital assets – your blog posts, social media posts, press releases, company news, videos, images – and analysing them. With the purpose of finding out what kind of content drove business, and most importantly the right kind of business.

Within this mix, you'll have content that is time-sensitive (like company news and reactive posts), and evergreen content. Evergreen content is any information that's always useful, and not tied to a particular date, event, or fad.

For example, a hotel's news piece announcing new management is only news for so long. It's time-sensitive, and once the new management is established, it's more archive content than relevant news.

On the other hand, a blog post or video with your Head Chef's incredible mushroom omelette recipe is going to be welcomed by readers forever, even if it's years and years old.

In a content audit, the task is to go through absolutely all of your content, and assess the value of each piece; is the content actually bringing visitors to your website (more traffic = more bookings)? How engaged are they with the content? Low bounce rates + long dwell time = good. High bounce rates = bad, because it indicates you are not putting out stuff that a potential or current customer is interested in. Is the branding out of date? Can the content be updated?

It can be a lengthy process, especially if there's a ton of legacy content to sift through.

Now, you might ask 'why does all of this matter?' It seems like a lot of work and is it really worth it?

Yes, absolutely! There's a lot of research out there that confirms that brands who are inconsistent with their content or publish content that is plainly wrong for their audiences will lose revenue and put prospective customers off. Some even go as far as to say it devalues your brand by at least 20%!
So why do travel brands need content audits?
Because good content builds trust and loyalty, is key to your SEO and digital PR strategy and, simply put, makes you money in a non salesy way.

Having outstanding content is what enables travel brands to reach their relevant audiences.
Great content shows trustworthiness and decreases website bounce rates (shorthand for people leaving your website swiftly when they realise it's not very informative). Your brand's content pushes your SEO, and drives traffic with highly-relevant visitors. It's what grows your social audiences and distinguishes your brand from the millions of other brands out there.

Assessing your brand's content, and ensuring it fits the narrative, is fundamental to the success of your website, YouTube Channel, Instagram profile – wherever you place the content you create.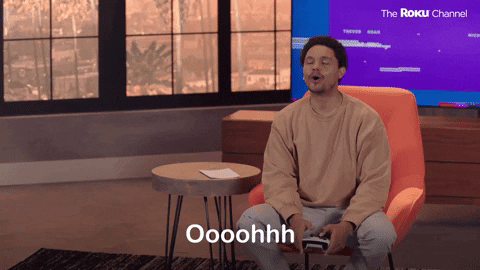 Be inspired by travel brands doing content right
Here are just a few travel brands doing some excellent content marketing. Could you emulate any of their strategies?
Mr and Mrs Smith
What makes them great? Inspirational content that's easy to navigate and written with the audience in mind. This brand clearly knows how people navigate their website and why. It has a good hierarchy of information and leads with popular searches and inspiration.
Bonvoy Marriott tours and activities
We can see a clear SEO and link strategy – inviting guest blog posts each week to build great quality links. They've fully understood the target audience's needs, and built a targeted microsite, with engaging content and destination assistance. Where they could improve, however, is to better link up PR with their link strategy.
Intrepid – The Journal
This is a purpose-built content website. It features responsible travel experiences and targeted content that caters to audiences aligned with their brand values.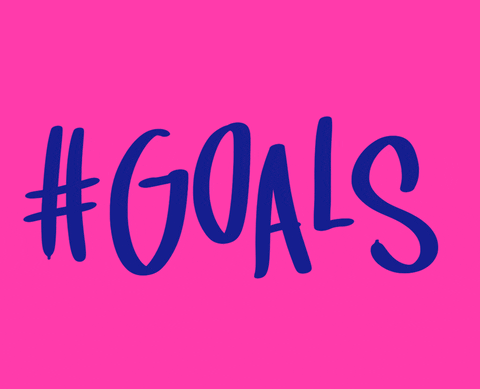 What do you want to get out of your content audit?

To find better suited customers for your travel brand? To better understand the effectiveness of your content? To remove old, out of date content? To find your best-performing pieces, so you can make more like them?

It's important to know, because your goals will affect how you approach the audit.

We once had a tour operator who came to us saying that whilst they get a lot of leads, they were not an ideal fit for the kinds of tours offered (nor did they have the budget required for such tours).

So, we looked at first party email, CRM and sales data from converted, high value clients and analysed what they liked about the brand. We then compared this to the content the tour operator was publishing and it became clear pretty quickly that there was a huge discrepancy between the content they were putting out and what loyal, high value customers actually wanted. We performed a gap analysis and advised the client to pull most of their existing content and replace it with content that was much more in line with the brand's values.

So, more is not always better. Frankly, we often tell our clients to take huge amounts of content down because it's wrong for their audience, sends out the wrong message and attracts the wrong kind of client.

Instead, auditing your content will help you find gaps in successful pieces that you can plug to help your brand's audience further, or enrich your current content. This allows your brand to mature your content, with continuous optimisation.

Your brand's content might not be the first on the topic – but it can always strive to be the best.
What your content audit should result in
After you've carried out your content audit you should have useful, actionable insights – and sound knowledge of how your content is working.

You should now know:

- What content across blogs and social works best and what you should make more of in the future
- What kind of content to pull because it simply attracts the wrong kind of client
- What kind of packages from a sales perspective work for your clients. That, in turn, will help you if you're a DOSM in a hotel or a product manager if you run a tour operator. So, you can design more of what sells well to the right client
- If you work at a tourist board, it'll give you ideas as to what kind of tours and events to put on to attract not more, but the right kind of visitors, to your destination. And in a time of overtourism to certain destinations, that is more important than ever
- It also gives you areas of improvement, including links and keyword opportunities for your PR strategy
- Finally, it gives you clarity and removes the guess work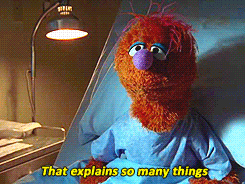 Wait – aren't you a PR agency?
Yes! But content marketing and PR are two sides of the same coin, you see.

Now that you've got great content to help with your SEO strategy, it will increase traffic, but ONLY IF the content has links to it. And where do you think links come from?

From great PR coverage, of course (provided your PR understands the importance of securing links and not just brand mentions).

So, we couldn't really do one without the other – and as a holistic travel communication agency, we want to make sure all bases are covered for our clients.

It's hard to stand out. Great PR needs great content, and vice-versa. Content needs a PR strategy to seed it and get it out there – and PR needs the relevant content to promote.

Think of it like this:

Content marketing = creating great content
PR = getting a message out to the right people to make them become a captive audience for the great content, and as a result, a customer

Combine the two, and you've got a recipe for success. And we can't forget the value and importance of links – in particular, deep links.
Deep links improve SEO. Better SEO means better audience recognition, more website visits, and more conversions.

If there is no good content on a website, a journalist won't link to you. If you have amazing content, but journalists don't know about it… well, you get the idea!
So, let's get to the nitty gritty: Our 4 step guide on how to do a content audit
Here's a step-by-step guide to doing a content audit. Let's start by reiterating the importance of knowing your goals – because this will lead your entire approach.
1. Know your content audit goals
Understand your goals first – what do you want to get out of your content audit?

Improved SEO and conversion rates on particular pages or services?
To know which content is working best?

Some example goals could be:

- To improve SEO, and rank certain pages higher for certain Google searches. This may also require the analysis of your website's backlinks, a key ingredient of SEO
- Audience engagement – find out what topics your audience likes or doesn't like
- Find out which content works, and where it works best
- Improve conversion rate – see which pages have the best user experience, and which content generates the most leads

The way this will affect your approach is in how you measure, because different goals have different metrics.

If SEO is the end game, your metrics will include organic traffic, backlinks (PR!), and how your content ranks for target keywords. Understanding your audience's engagement will mean studying user behaviour metrics – things like page views, average session duration, bounce rate or scroll depth.

On social channels and YouTube, you'll be able to supplement this with engagement metrics: likes, shares, comments, mentions – and to understand your conversions, you'll need to know the number of leads and the ROI your content generates.

That last one can be pretty tricky. Attributing sales to any single channel isn't wise, and marketing of any kind relies on a mix of everything to achieve that final sale. But, if you have a CRM system, it can be possible to merge the data from your sales team with your content performance.
Understand the extent of what you're going to audit.

Create a list of all your content, across all digital platforms; your social channels, YouTube, blog, news – everything. HubSpot has a free template with a guide, to get you started.

Getting your social post and YouTube viewer data will require access to each platform's analytics, or a tool like Buffer or Sprout Social, to automate the data collection.

Some of this work will be manual. Some will require special tools. All of it requires your brain – but we're not quite at the analysis partyet!

For your website content, compile all of it into a spreadsheet – including its metadata; we're talking about internal/external links, theheading, title tag, meta descriptions and alt attributes… everything.

The best tool for the job is SEMrush, but there are many free options out there (with limits).

You could use a website crawler like Screaming Frog,which offers 500 URLs for free. It's a super powerful tool, and it doesa lot of heavy lifting for SEOs – but you can use it in content audits to find this information.
You'll need some tools for this:

- Google Analytics
- Google Search Console
- An all-in-one – like Contentsquare
- Your big, beautiful brain

Use your chosen metrics to benchmark all your content. What do successful content statistics look like, and are there any obvious high-flyers? Which ones aren't doing so well, in comparison?

Compare these performance statistics to the metadata. Are any pieces of your content not following best practice – or can you see any trends and similarities among top performers? Did interest in time-sensitive content spike, only for it never to become popular again?

Map your available content to your target customer types. Does it resonate?

This is where you'll need to flex your brainpower. Try to understand the journey across your website and social media – does social traffic bring in more users than organic – and how are they interacting with the website when they get there?

Evaluate how well your content aligns with other business functions – your PR, customer service and social media activity. All of your content should be working together, and no content should be siloed to a single department.

Check your competitors out, too. Crawl their websites. Use SEMrush. Snoop on their socials. Watch their YouTube videos. What can you learn from them?

After your analysis, you should know:

What the audience likes and dislikes
Topics that you've not covered yet
Specific pieces that are underperforming, and ideas as to why
What's outdated – and whether it can be updated
Home run content – things that do extremely well, and similarities between them
Take the key findings from your audit, and take action. Be precise, measurable, and considered – you can't do it all immediately.

Make a plan. Follow the SMART goals method. Prioritise actions, and stick to a schedule.

While you can't do it all immediately, it's important not to wait around. Once you've got a framework in place, you should be constantly analysing and reviewing, benchmarking and making changes. This is what separates the "Greatest Of All Time" content creators from the "kind of good" content creators.

Ultimately, your audit will result in a list of content that you keep – a list to update, a list to delete – and a whole bunch of new ideas for content that will ensure you are speaking to the right customers, in the right way, at the right time.
Content marketing and PR – two sides of the same coin