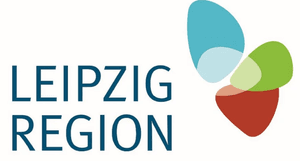 Few cities can boast as vibrant a cultural history as Leipzig. With a history going back almost 1,000 years, see how we encouraged cultural tourism to the city.
Leipzig is the most populous city in the German federal state of Saxony. Often described as Saxony's coolest city and a playground for nomadic young creatives, it is a city that is not only solidly in the sights of music lovers due to its intrinsic connection to the lives and work of Bach, Mendelssohn and Wagner, but a city with important historic connections. Including the Monday Demonstrations they held 30 years ago, which eventually led to the fall of the Berlin wall.
"Leipzig is Saxony's coolest city, a playground for nomadic young creatives"

— Lonely Planet
Leipzig's significant role in this momentous piece of history was relatively unknown in the UK. The challenge was to educate the UK market on the historical and cultural significance of Leipzig in the fall of the Berlin Wall and promoting the city as a travel destination.
Using the Monday Demonstrations held in Leipzig 30 years ago by the everyday local heroes was a key storytelling component of our campaign. The 'Monday Heroes' campaign saw Lemongrass design a multi-faceted campaign utilising online and print media outreach, profile interviews with those involved in the demonstrations, and social media. Lemongrass collaborated with leading travel influencers Hand Luggage Only for a digital campaign surrounding a social media competition which was used to encourage engagement around the 'Monday Heroes' story.

The Monday Heroes campaign saw 11 pieces of coverage across the BBC News, and national newspapers including the Independent, The Telegraph and the i, a coverage reach of over 665 million. The Hand Luggage Only competition posts resulted in over 6,000 social media engagements.