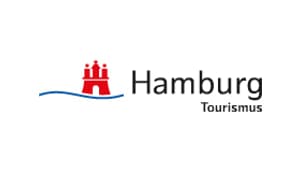 Our challenge was to increase the profile of Hamburg as a city break and raise awareness of the music and festival programme. See how we did it.
With this new focal point, the city's music scene is coming to the fore, with festivals like The Reeperbahn and Elbjazz putting Hamburg on the radar as a centre of world-class music. Home to the Beatles in the early 60s, Hamburg's reputation as a haven of creativity lives on, and an hour spent wandering its vibrant creative quarters, the Schanzen and Karolinen districts, reminds visitors exactly why.
From the beginning, Lemongrass Marketing was on our wavelength. A convincing PR concept was subsequently implemented in an outstanding and successful manner. Many Thanks!

— Sandra Pfeffer - Hamburg on Tour
Hamburg on Tour is 2-day pop-up event organised by the Hamburg Convention Bureau GmbH (HCB), showcasing Hamburg as one of the most liveable cities in the world through its lively music and festival region.
Our challenge was to increase the profile of Hamburg as a city break destination and raise awareness about the city's music and festival programme through this 2-day pop up event in London. We were tasked with generating coverage via features in London regional papers, events websites and spreading the word on social media.
We secured fantastic exposure for Hamburg on Tour, with 134 pieces of coverage generated online, in print and on the radio and over 93 coverage features on social media. Coverage highlights included three features in Time Out – two of these were online with 20,600,000 unique monthly visitors and one in in print with a circulation of 309,030; a feature in the London Evening Standard online with a circulation of 17,742,367; plus further online coverage on MTV, Campaign, VisitLondon.com, FLUX, Shoreditch Radio and The List to name but a few.

We achieved this success through a comprehensive media communications strategy.

Blogger Ambassador programme: We selected three high-profile bloggers to act as official Hamburg on Tour ambassadors. Inviting each ambassador to visit the city and attend both days of the event in London meant we could generate a pre-agreed programme of coverage in August, September and October to build excitement amongst their followers.

Desk Drops to key long-lead and short-lead media: Preparing crates of Hamburg goodies and hand-delivering these to key long-lead media (in August) and short-lead media (in October) helped us to generate buzz around the event. This activity is what ultimately resulted in the features in Time Out and promotion on Shoreditch Radio.

Press Releases and targeted pitches: Our Hamburg team wrote and distributed three press releases between August and September, as well as pitching personalised angles to key media and bloggers.

Competitions: We arranged for three online music magazines to run a dedicated competition promoting Hamburg on Tour, with a trip to the city as a prize. This generated key coverage in titles such as EZH and London Jazz News.

Media Backstage Tours: Organising a series of 'Backstage Tours' for the media, allowing key press to experience the exhibits before the public arrived, meant we could offer exclusive access which resulted in higher quality content and promotion of the event in key titles.

Social Media Competition: We devised an engaging social media competition where we prompted members of the public to pose with life-size sailor figures placed around the venue, using the hashtag #HamburgSailorSelfie. Placing each valid entry into the running to win a trip to Hamburg was a fun and interactive way to generate buzz around the event over the weekend.