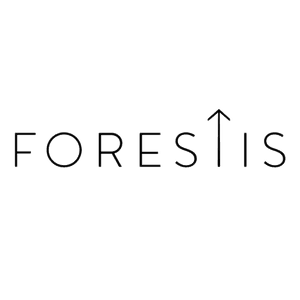 — 2020: 29 pieces of coverage, and 2.28 million reach
— 2021: 65 pieces of coverage, 49.7 million reach – and 189 brand mentions
— Brand partnership with Burberry
— Publication awards:
National Geographic Traveller Sleep Awards
Condé Nast Traveller
Tatler Spa Guide

— Coverage in TTG, Telegraph (print and online), ELLE, The Times, BA High Life –and many more
— Influencer partnerships with @gypsea_lust (2 million followers) and @traveler (153k followers)

Our approach to launching FORESTIS (at the height of Covid travel restrictions no less) stayed true to the client's green and sustainability commitments. We circumvented UK travel restrictions for press trips and invited locally based A-list journalists (= no flights), and secured excellent coverage via proactive press office, newsjacking and listicle pitching – with influencers driving social presence to new heights.

We even secured a brand partnership with Burberry.
FORESTIS set us the task of launching their new hotel in the Italian Dolomites to the UK market. They wanted to encourage bookings throughout the year, in line with the COVID travel restrictions in place.

It was important to them that their core values were reflected in everything we did. We became sustainability-focused, and leaned on the design ethos of the hotel to communicate with audiences.

Doing so in 2020 and 2021, when travel was deeply disturbed by the COVID pandemic, would prove to be a challenge; but we rose to it so strongly, that the hotel won a string of prestigious awards in the travel press.
We needed to get UK market exposure, but COVID had made press trips from UK-based journalists impossible. So, we had to find a creative way around restrictions, to get the client's desired outcome, without compromising safety.

We needed someone on the ground – a local writer, with UK connections. So, we worked with Julia Buckley, a freelance UK and US travel writer who we knew was based in Italy.

After fruitful negotiations, Julia confirmed a review of FORESTIS in National Geographic Traveller. She was able to travel to the retreat without a flight – which not only met the sustainability goals of FORESTIS, but her being local bypassed border crossings and travel restrictions completely.

Simply being able to secure an in-person proved to be an ongoing asset.

Julia was one of only two UK travel writers to visit FORESTIS, and the conversation building around the hotel prompted Tatler to commission Julia to review the hotel, too. Tatler awarded FORESTIS a spot on their 2021 Spa Guide as a result.
Roundup articles are hugely important to a hotel or destination's search engine presence. Getting in front of people Googling "best hotels in Dolomites" and similar phrases would help FORESTIS stand among their competition, but also expose them to key, interested audiences.

We delivered personalised pitching to key media contacts, to secure inclusion in roundup articles – and also pitched FORESTIS as a dream post-lockdown destination. We leaned on its wellness offering, remote location, staggering beauty – and the unique design, rooted in nature.
A key driver of the brand's exposure and the hotel launch strategy would be social media; a hugely important channel for marketing during the pandemic. But we faced the same hurdles getting content creators out to FORESTIS as we did travel writers.

We needed to work with influencers already in Italy, or planning to be in Italy – to both cut down on carbon emissions and flights, and to get around looming border closures.
Macro-influencer partnership
The owner of FORESTIS, Teresa Unterthiner is a huge fan of Lauren Bullen and the influencer has been on Teresa's wishlist from the beginning. Lauren Bullen, AKA @gypsea_lust– is a highly influential travel content creator with over 2 million followers on Instagram. Usually, there is no way a travel brand can work with a macro-influencer like that without paying. However, over the course of 18 months we nurtured the relationship and finally got her to agree to a stay at FORESTIS. Getting her on board was a huge win.

From start to finish, preparation and planning of this trip took about 18 months.

After back and forth emails and DMs, and finding out where Lauren's travels were going to take her next, we managed to secure a trip to FORESTIS for her. It was built into a longer trip that would cut her travel time and carbon footprint.

Lauren went above and beyond on her agreed social coverage – delivering six high quality Instagram posts, and a massive 28 Instagram Stories to her 2 million-strong audience.

Her content was highly engaging, garnering 291,532 likes and 1750 comments.

Best of all, the FORESTIS Instagram account grew by 15,000 followers following Lauren's trip – and increasing followers was one of our leading KPIs.



@traveler is a millennial-focused travel media agency, with a focus on sustainable tourism. Their Instagram account, with over 153k followers, was a perfect fit for a FORESTIS influencer campaign – showcasing stunning imagery from the area and plugging the hotel's Instagram account.



We agreed on two Instagram posts and three stories with Traveler, whose beautifully made content generated 1,930 likes in total from 10 unique images and 5 videos.
With coverage in TTG, the Telegraph, House & Garden, Times LUXX, ELLE, SUPPER, Country & Town House, and The Times, FORESTIS was well and truly on the map.

We managed to promote a highly successful launch – even in the throes of lockdowns and travel restrictions, by using local travel writers, and partnering with influencers and brands.

The hotel and spa has blossomed as a result, welcoming new guests captured through the brand's 189 mentions, over 84 pieces of coverage with a combined reach of 50 million.
"With Lemongrass we found our best partner when it comes to PR in the UK. Whenever setting up partnerships, we looked for long term partners. Lemongrass is with FORESTIS since the beginning. They supported us in the best way throughout the opening of our hideaway in these challenging times."

— FORESTIS