1. Why can't I just pay for links – it's cheap?

Real question

"I've had a quote from a link building agency… £1000 for 10 links, DA 30-60, from websites all in our niche. But you're quoting me £xxxx, just for one campaign?"

Our answer
If link building agencies are guaranteeing links, they're most likely not gaining them authentically.

Sure, 10 links for a smaller fee sounds like a win. But are they really going to be any good? Just because they're on "relevant websites" doesn't necessarily mean that there's any context, or useful content around them. And Google will reward relevancy and context even more in the future (see Universal Analytics introduction next year).

Also, good things take time. Think of campaign longevity, and shifting the SEO needle over time. You've got 10 flash in the pan links… What next?

We could do the exact same thing, if we wanted. But we don't – we want our work to matter today, tomorrow, and for years to come. We want results that last.

And consider this: if 10 links sounds good, how about, 30, 50 – 70 links, from a single Digital PR campaign? Including links from major, mainstream press? No, we can't guarantee those kinds of results… but we have achieved them. And no, unlike link building agencies we don't charge more if we achieve those number of links. We've given you a fixed price and that's all you'll ever pay.

Sure, you can get cheaper links. But what value do they have? That's the real question.
2. Are the links from Digital PR better than paid links?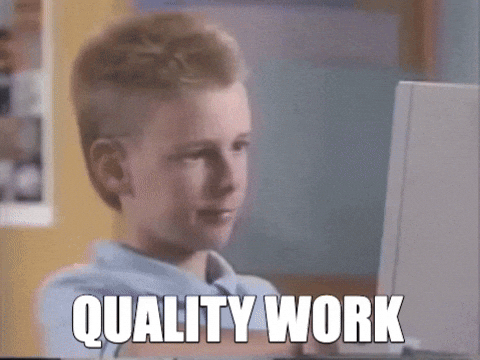 Real question: "So, why are your links better than the ones from the cheap link builder?"

Link builders come from an SEO background. The most likely tactic that they will adopt is "spray and pray". Approach any old website, and take what you get.

Digital PRs come from a PR background. We understand the media relations that are involved in building links and gaining coverage. It's the intersection of SEO and PR; building a brand (traditional PR) and improving SEO (digital PR).

A link builder would approach websites they know provide backlinks, so they can hit a quota. The backlinks they get will most likely not be surrounded with copy and content that is relevant or helpful for the consumer. And anyway, are your customers really hanging around on DA 30 sites?

A digital PR would approach a website with helpful, popular content, with a campaign that they know will add value to a journalist's story, and add value to the end user (your customer). This is why building and landing links on high authority websites is so coveted by Google – because it takes authoritative and relevant content to do so.

So, what about those DA 60 websites? That's great and all, but we routinely land links in The Times (DA 93) and Forbes (DA 95), which carry much higher authority. These are links with lasting impact that can affect the future performance and value of your website.
3. The big one: "What's the ROI?"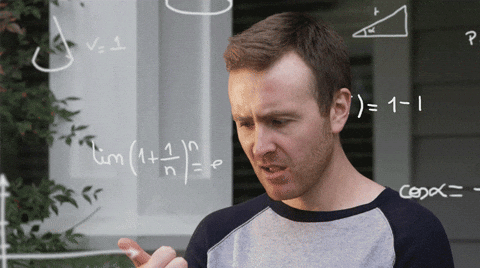 Digital PR doesn't exist in a bubble. It's part of your overall marketing mix, and just like sales calls at a tradeshow and organic social posts, pinning a sale on a Digital PR campaign is tricky. But, just like sales calls and social activities leave tell-tale clues to performance, so does Digital PR.

Here are a few ways of analysing campaign success and ROI.

We would always start with an in depth PR and link audit for you and your top 3 competitors. This tells us pretty swiftly what your problem is. Too little coverage? Not enough quality coverage? Not enough variety? Not enough relevancy? Coverage in the same publications over and over (a common problem for travel brands who have only ever worked with traditional PRs).
From there we'll formulate a strategy and discuss it with our clients and their SEO agency or inhouse SEO. We've found over the years that SEOs have become our biggest allies in this. So if the brief is to obtain high domain authority coverage and links in Conde Nast, Forbes and the Daily Mail then that's what we'll do and that's what we'll be measured on. Is the client site overall struggling with low domain authority – well then we are responsible for the links, but we make it clear the SEO is responsible for a technically sound website. Together we can move the needle over time and the client can clearly see if the DA of their own site goes up or not.

If the challenge is to drive traffic to certain packages to sell more walking holidays – well then we'll be judged on traffic and will angle the campaign and publications we target accordingly.

Another KPI is referrals to your website from the new links, which can be done with campaign tracking. Also, by carefully observing which of your web pages pull in visitors off the back of a campaign, and the sales funnels your website users go down before converting, we can see the fringe impact of your campaigns.

We can also look at your web traffic against the go-live dates of your campaigns, to accurately track spikes in visits that correlate – or if your campaign goes big, see if it has an impact in Google Trends.

So you see that:

- There is no one way fits all metric, as much as that would be great
- It's a team effort. We are responsible for certain elements – the client team for others
- The ROI depends on the strategy we jointly agree on
4. What do I need to provide you with for a successful Digital PR campaign? Is it complicated?
Your digital PR team will need a couple of things in order to prove the ROI of any campaign:

- Access to Google Search Console
- A list of priority keywords
- Keyword rank tracking for the campaign period
- Calculate the clickthrough rate (CTR) curve for your domain
- Calculate growth over the course of the campaign

With these data points, we can show that the links we're getting are truly having an impact on organic results, and that links are contributing to wider SEO performance – not just increasing the number of linking domains.
5. Finally… "If I have a digital PR team, do I still need my traditional PR team?"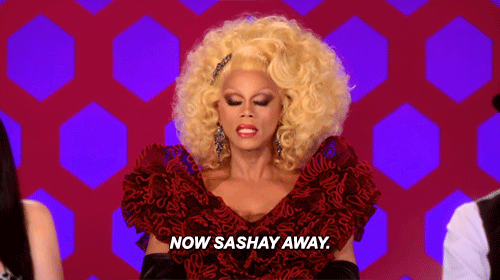 Ok, here is our shameless plug! Lemongrass is a team of traditional and digital PRs and SEOs/Content marketers, with expertise across the board. We've been doing both for years, and come from a traditional PR background.

If anything, having one agency do both is the best approach, because it reduces media crossover and also allows for freedom of outreach. And did we say less of your time managing multiple agencies?

We run the day to day press office for clients – handling media requests, thought-leadership, profile building – as well as the larger Digital PR campaigns we create and build.

This is what we do, every single day. And we've gotten pretty good at it over the years!

Hopefully, we've answered some of the most burning questions you have around Digital PR, traditional PR and your overall SEO strategy – but if you need to know anything else, just get in touch!
Digital PR for travel brands
Lemongrass Marketing is a specialist PR agency for travel brands. We combine traditional PR and digital PR for travel all based on customer insights– to deliver campaigns that speak to your audience, and get measurable results.

Let's start a project: call +44 (0)1865 237 990 or send an email to abi@lemongrassmarketing.com.