Outdoor adventure travel is one of the huge growth segments for the next decade. And Covid has accelerated peoples' desire to spend more time outdoors, connected with nature.

Some travel brands made a huge impact with their marketing campaigns, even during lockdowns – with powerful ideas that captured hearts, minds and media attention.

We asked a few members of the Lemongrass Marketing team what they think the best outdoor adventure travel marketing campaigns in recent memory are. We asked them to analyse their chosen campaign, to see why they think it worked so well.

Here's our rundown.
1. The best outdoor travel marketing campaign in 2021
Name: Jo McConnell

My favourite adventure travel marketing campaign:

I've been really impressed by the Cool Sleeps campaign from Much Better Adventures. On launch, it was immediately picked up by global travel bible Globetrender – thanks to a unique "Martian" experience.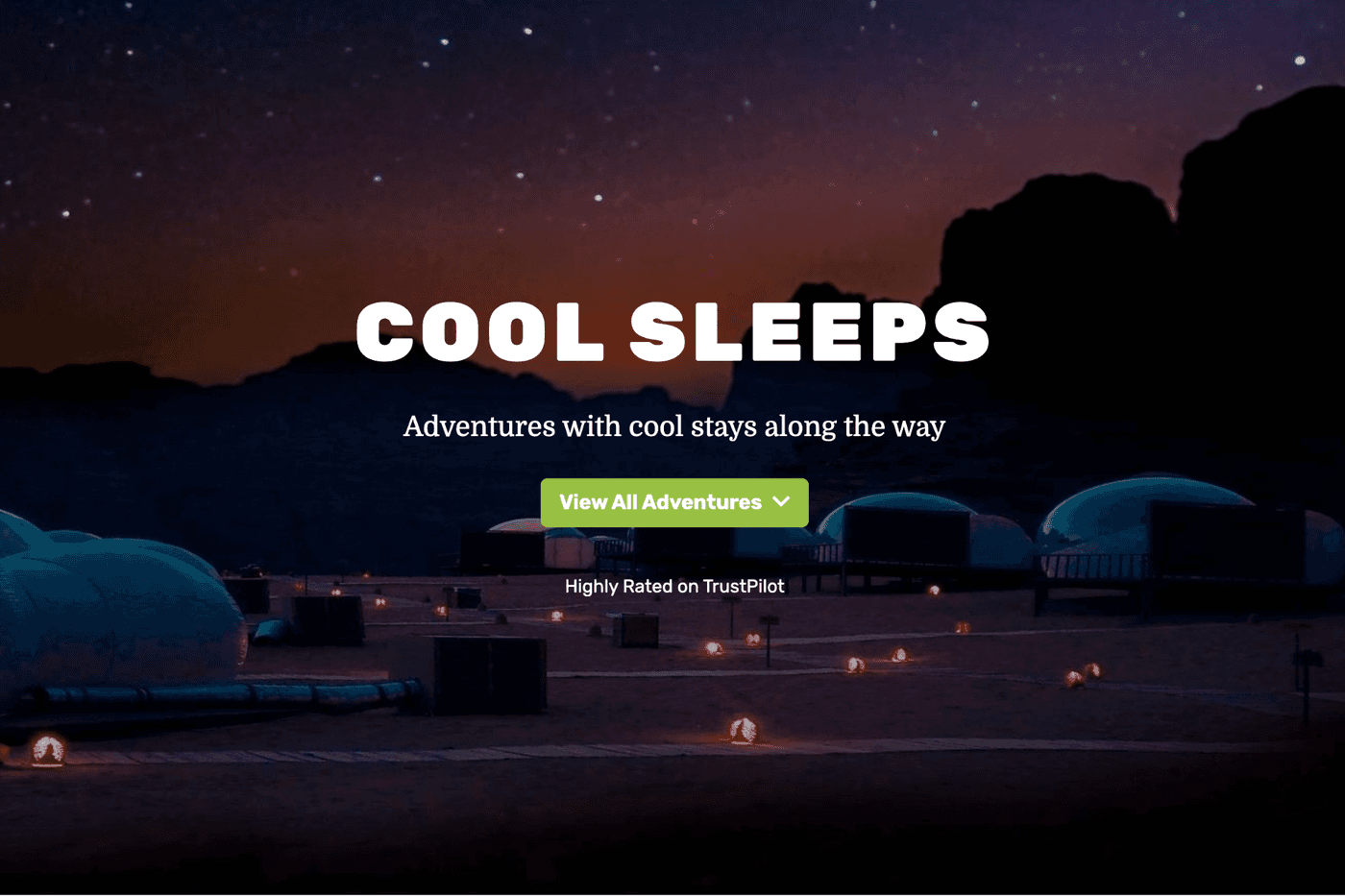 Why did the campaign work?:

For several reasons.

We recently analysed Much Better Adventure's audience with some of our insight tools – their clients definitely skew male and their clients tend to be younger, in their 20s to 30s. Martian Domes? It's a campaign idea that appeals perfectly to their core target market: young men, still dreaming of Star Wars.

Clever use of words on their landing pages that resonate with their clients: when we analysed their audience using IBM Watson we found out they like to use words like "challenge", "pushing the limit" – those words are repeated throughout.

Finally, glamping has gone through the roof – so putting together the coolest stays in Martian Domes, Sami Tipis and Bedouin Camps – was a surefire PR dream for any editor.
2. The best outdoor travel marketing campaign in 2020
Name: Erica Vonderwall

My favourite adventure travel marketing campaign:

I absolutely loved the Parkdean Resorts campaign that explored the different shades of sand around the UK, comparing them to Pantone shades in a cheeky campaign named Sandtone.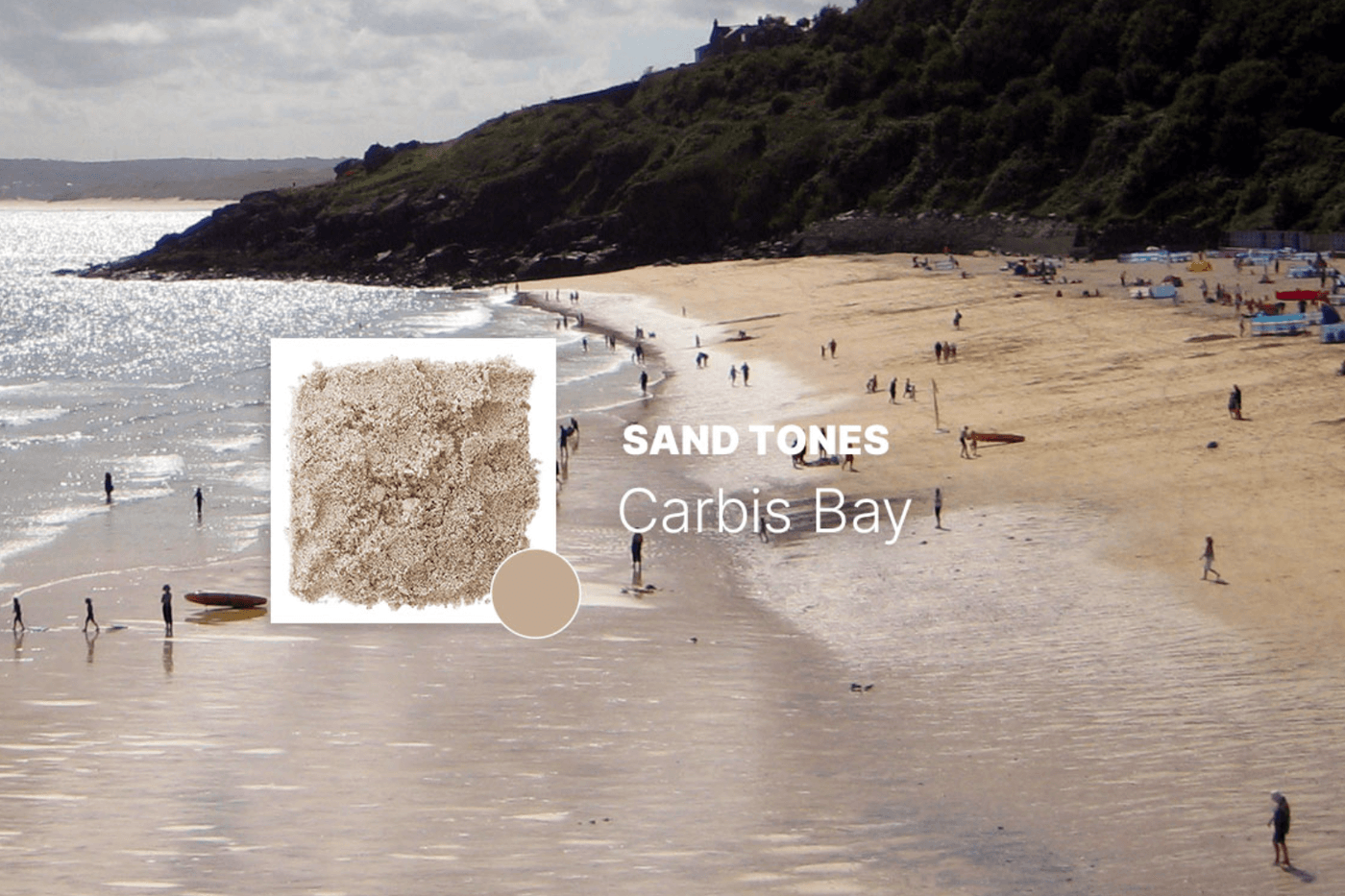 It was done by creative agency Rise at Seven, and was just perfectly executed between lockdowns.

Why did the campaign work?:

It is a classic example of a digital PR campaign – purely designed to get follow links and support SEO efforts.

Timely: It was released just before the peak of UK travel between the first two lockdowns, and was a fun way to show off the various colours of coasts around the UK when travel abroad wasn't possible.

Classic PR stunt designed to capture journalists' attention: As well as the digital campaign, the team also produced real tins of paint in the Sandtone colours, and sent them to journos as a bit of a stunt to get attention. And it worked! The buzz around it on social media was huge.

Emotional: When nobody could travel we wereall dreaming of beaches. So the campaign evoked an emotion – key for getting people to talk about the campaign.
3. Adventure travel digital marketing campaign
Name: Al Moghadam

My favourite adventure travel marketing campaign:

I just adore this creative from NeoMam Studios – a series of Time Travel posters created for Expedia. I've always been secretly a little jealous of the idea. It combines so many things I've loved since I was a kid. All the biggest adventures you could dream of.
Why did the campaign work?:

It's super cool and it's super simple. Justa series of vintage-style posters, with subtle animations, designed fordigital distribution. It got international news website links and tons of social shares.

Why did it get links? Because it's visual the journalists cannot describe the poster in words. Instead they are forced to link to the posters, which sit as assets on the client website. Read: lots of follow links for the client.

Again, a classic example of a digital PR campaign, designed to boost SEO efforts. Just this time it's a Digital PR campaign entirely without words! Yes, good PR can be completely imageled!

I think it largely worked because of the research and inspiration behind it – which I'm almost certain was NASA JPL's space travel poster campaign.The runaway success of NASA's idea gave Expedia's campaign the social proof it needed to go ahead and get coverage. It's imaginative, creativeand lots of fun to boot.
4. Travel marketing video campaign
Name: Mirjam Peternek-McCartney

My favourite adventure travel marketing campaign:

So, my choice isn't really all that recent – but it's my absolute favourite: the Yodel Campaign by Graubünden.
Why did the campaign work?:

It's just so unexpected – and the genuine, joyous human reaction is what sells it. The video is simply delightful to watch, and it (quite poignantly in today's climate) shows the priceless value of human connection, adventure and spontaneity.

The video has been watched nearly a million times, with thousands of shares. It's a little beacon of hope, and an inspiring piece that grounds everything in the joy of shared experiences.
5. Travel marketing video campaign
Name: Alex Liste

My favourite adventure travel marketing campaign:

This one's very special, because it (literally!) captures the hearts of the audience. Tourism Irelandinvited a couple from Sweden to visit the country for the first time – and measured their heart rates in different locations. The video and data combined made "Fill Your Heart with Ireland" a compelling and beautiful campaign.
Why did the campaign work?:

It was the first campaign of its kind for adventure travel marketing, and I don't quite think anything has come close to it in terms of uniqueness yet. I think it was the first time that we saw the physical impact that travel has on a person. We always talk about travel being good for you and how it's important for the soul – but this was actually evidence of how these amazing experiences were changing this couple's hearts. It targeted the emotion in viewers and succeeded – with international exposure and a memorable ad campaign.
6. Best Covid response travel marketing campaign
Name: Abi Best

My favourite adventure travel marketing campaign:

This campaign was stunning, in execution, timing – it was all just pitch perfect! My favourite outdoor travel campaign has got to be Portugal's Can't Skip Hope – which ran last year during Covid.
Why did the campaign work?:

It captured the emotions we were all feeling at the time so perfectly. It was very responsive, turned around quickly by their creative team just when all the restrictions came into play. The narrative and story draw you in, and the imagery transports you straight to Portugal's beautiful natural landscape and landmarks.

When I watch it, I feel like I'm there.

At the time when it was released, we were in lockdown and couldn't even go to the park – so it landed at just the right point to have an impact on me. With hundreds of thousands of views and over 77,000 social shares, I think it's safe to say it had the same impact on everyone who saw it.
Powerful marketing campaigns for adventure travel brands