"Ping" – something's landed in your inbox.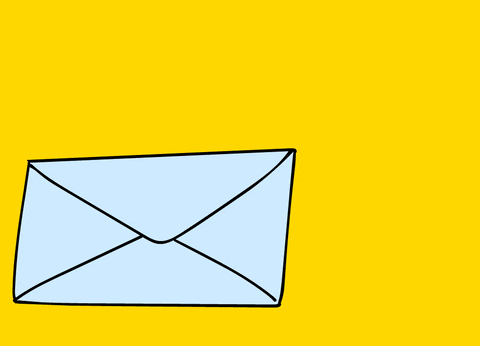 Got your attention, didn't it?

The sender is a brand that you know and love. The subject line makes you open it immediately. It's a short read, with a link through to deeper content – with fresh ideas and new takes, focused on one of your biggest interests.

It's exactly the kind of thing you want to read. So naturally, you start to read it.

You might not have time to finish it right now; but you'll spot it again the next time you're going through your emails, and click. Thanks to this content, you learn something new, or see something you love. You share it around with others, and they love it too. Some of them sign up for the next one.

There's no magic at play. It's just a newsletter, one of the oldest marketing tactics in the book. But just because it's old doesn't mean you should underestimate the power of it, or be swayed away by the newest, shiniest social platform.

Newsletters deliver content that users have chosen to receive. The audience focus is laser-precise, the intent is absolutely clear – and the results can be profound. In this post, we'll explore how and why newsletters have exploded in 2022, with some of the best examples we've seen – and why travel and lifestyle brands should be getting on them.

Let's start with some mythbusting…
Debunking the greatest PR myth of 2022
The greatest PR myth of 2022? That PR is all about social media.

That's completely wrong. Social media is of course an important element to a PR strategy, but platforms are becoming saturated with homogenous, samey content. Standing out and reaching key audiences organically is becoming increasingly more difficult – and more expensive – in part due to the way algorithms have evolved to favour that kind of glossy, samey and yet successful content.

But just as social media reached its late stage, travel and lifestyle newsletters exploded. The trend started during 2021, and has since accelerated.
Even the BBC is doing newsletters.

This push is being driven by authors, journalists and prominent digital voices looking to cut through the noise – and trying to regain what they lost due to the pandemic.
Old fashioned is the new cutting-edge – and why is this happening NOW?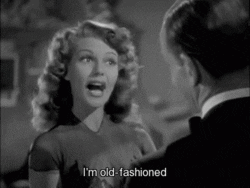 Newsletters are often seen as old fashioned – but are they, really?

Social media is moving away from cookies (the tracking code that tells you how content is performing, among other things), which means less effective targeting and measurement. Newsletters don't have that problem – because it's all first-party data.

Newsletter curators can track and monitor everything that happens in the newsletter: open rate, click-through, new members and unsubscribes – and even what happens afterwards, with simple tracking.

The data is all owned, too. Social media can't give you that kind of accountability or transparency.

The level of control is high, and so is the tech behind it.

Far from being boring and old fashioned, the new crop of lifestyle newsletters are smart, exciting and fresh. They're well-curated, extremely well written and often edited by a highly experienced journalist.
But why are newsletters booming now?
It's not uncommon to see a former A-list magazine or newspaper journalist taking on a newsletter, after the rampant job cuts in journalism during Covid.
Platforms like Mailchimp and Substack reported massive user spikes, as furloughed or jobless writers flocked to start their own newsletters. Substack's user base (both readers and writers) has doubled since covid began.
It's not uncommon to see a former A-list magazine or newspaper journalist taking on a newsletter, after the rampant job cuts in journalism during Covid.

Platforms like Mailchimp and Substack reported massive user spikes, as furloughed or jobless writers flocked to start their own newsletters. Substack's user base (both readers and writers) has doubled since covid began.
Well, that and the death of third-party cookies.

Travel brands – could this happen to you? Have you properly thought about a first-party data marketing strategy? With the rollout of Google Analytics 4 in July 2023, you've essentially got a year to get your hands on customer data that will be difficult to obtain after that date. In one of our next blog posts, we'll share a case study about how we're helping Aracari – a pioneering operator in Peru – do just that.

But anyway – back to our influencers: once the biggest voices started doing newsletters, others began to follow. And they found that, unlike social platforms, newsletters provided a more intimate space to communicate with their most active and engaged audiences.

It also offers a chance to monetise the content, by introducing a paid subscription tier, with exclusive content. Substack reports that more than 100,000 readers pay for the content they receive in newsletters.

The lifestyle newsletter was a saviour to journos and writers. Later, it became a chance to forge their own media empires. Newsletters are a professional writer's best friend.

And they could be yours, too; because travel and lifestyle brands are learning the value of newsletters, and when it comes to PR, they provide a much-needed way of diversifying your brand's PR strategy.
There's more to PR than newspapers and magazines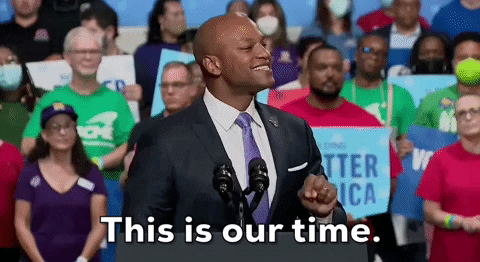 We seasoned PR professionals have long-known that PR is way more than just magazines and newspapers.

For a good while now, PR has also included podcast pitches, YouTube takeovers, influencer collaborations alongside the bread and butter of magazines, newspapers, TV and radio.

And 2022 is the year of lifestyle newsletters. If you're a travel or lifestyle brand, you should be absolutely delighted if your PR agency puts forward a newsletter editor for a press trip, along with the usual mix of traditional journalists or online creators.

Any good, proactive PR agency knows how valuable this stream is – and how connected and engaged the audiences who subscribe to them are.

Not all newsletter audiences are small, either. While platforms like Tinyletter limit free accounts to 5,000 subscribers, paid platforms allow millions of subscribers. And they get them. Some newsletters are opened 500,000 times a day.

It's time to stop thinking of newsletters as small fry, old fashioned content distribution – and to think like a modern PR.

Be inspired – travel and lifestyle newsletters to subscribe to
Here are just a few top picks, featuring some of the Lemongrass team's favourite newsletters.

Atlas Obscura
If you need a perfect example of a highly curated, ultra-stylish and unique travel newsletter,Atlas Obscura is it. The content is provided by a global community of explorers, who have together created a comprehensive database of the world's most unique places, experiences and foods. Newsletters can be filtered by interest and frequency, offering readers a glimpse into the unknown once a day, or once a week.

The Cut Daily
The Cut styles itself as "the premier destination for women with stylish minds". Lifestyle stories appear in four categories: Style, Self, Culture, and Power, each exploring what it means to be a woman in the world today. The Cut's daily newsletter gives readers the best of The Cut, direct to their inbox.

TheCoolist
From travel to tech, TheCoolist's newsletter has it all. Every Friday, readers get the editor's pick of trending
lifestyle topics. It's smart, too – recognising what you're most interested in, and serving you more content based on it; so the more you engage with it, the better it gets. But if you engage less, it automatically rolls back the number of newsletters you get. It's worth signing up for, just based on that!

The Hyphen
The Hyphen is spearheaded by Emma Gannon – a journalist we have worked with for some time. The Hyphen is one of Mashable's top recommended newsletters, and covers creativity, books, internet culture and wellbeing – centred on stories about finding your own path in life. It has free and paid tiers, and shows a great example of what journalists are doing with newsletters right now.

The Londoner
The Londoner, AKA Rosie, is a well-known blogger in travel and lifestyle circles. Despite having a successful blog, Instagram account and affiliate business, Rosie also has a newsletter with exclusive updates and extra special content.

Sophie's Suitcase
Sophie's Suitcase is an oldie, but a goodie. Sophie's fans love her content – and she hasbeen sending newsletters for a long time, with a good amount of business and partnership experience to boot. It's a short newsletter: not too wordy, with good snippets, and a mix of video and social.

Well+Good
Well+Good is a weekly newsletter all about wellbeing, food, lifestyle, and travel.Well+Good's podcast is an interesting one, too – using data from the most clicked on topics to define their programming schedule.

The Knowledge
In their own words, "we cut through the noise to give you the news you need – in just five minutes a day." Enough said! Join The Knowledge here.

Celebrity newsletters
For maximum punch and the widest reach, celebrity newsletters are unmatched. And we're talking A-listers here, not micro influencers or the stars of Gen-Z. Getting featured requires your story to be unmissable, and on point
for their readers – but if you get it right, you'll be in the company of greatness.

Service95
Dua Lipa is a force to be reckoned with. She's a great pop artist and she's easily one of the coolest, most influential people in the world. Now, she's one of the most important newsletter curators – with the launch of Service95. It's a free weekly newsletter that covers everything from little-known hotspots to up-and-coming artists and travel tips. These are stories, experiences and conversations you won't get anywhere else.

goop
Love her or loathe her, Gwyneth Paltrow has a prominent voice and a sphere of influence that extends around the world. In 2008, she launched goop from her kitchen as a homespun weekly newsletter – and now, it's one of the biggest brands in the wellbeing space. While goop is famously big on health, it also shares great travel stories, with an enormous readership and following.
Never been offered a newsletter as part of your PR strategy? Maybe it's time to change your PR agency…
Lemongrass Marketing is a specialist travel PR agency. We offer a unique blend of PR, digital PR, data driven audience insights and content marketing to help experiential travel brands grow.

Let's start a project – call +44 (0)1865 237 990 or email abi@lemongrassmarketing.com.