We've been a bit quiet lately. It's been a really busy time for us…

After months of work, we submitted our B Corp application. We finalised our net zero strategy, which will be published soon. And we launched a brand new website, all at the same time (go check out our new homepage!).

It's good to be back, and we are super excited about our journey ahead.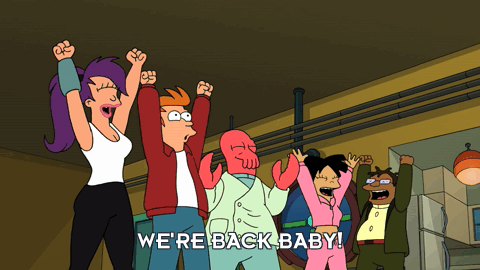 More on all that to come – but for now, let's get this post back on track, shall we?! The de-influencing trend: what is it, and do travel brands need to worry?
De-influencing is a growing movement of people who reject influencers and their recommendations. This movement goes beyond travel and extends across all kinds of industries. The idea of blindly following someone because of clout has been put under the microscope over the past few years, and the trend has been gaining momentum ever since, especially during the Covid pandemic.

How do we know?

Room Unlocked, a platform that aims to overhaul influencer marketing, did a study. They found that 64% of Brits have lost respect for influencers that are driven by commercial gain, and believe they lack authenticity:

"Authenticity is one of the most over-used words within influencer marketing but it remains the most crucial. And the wider de-influencing phenomenon is a manifestation of an industry that has recently struggled with genuine authenticity as more and more people wish to become influencers, and more brands wish to utilise the influence they wield."

With hindsight, it's obvious we were headed for influencer fatigue – but why now, and not sooner? What was the final straw?
Why is de-influencing happening now?
There are quite a few reasons.
One factor is growing consumer awareness of our impact on the environment and local communities. Consumers are becoming more conscious of their travel choices (and buying choices in general) and the impact that they have on the world – and this is leading to a more critical and thoughtful approach to travel and a desire for more authentic content.
The pandemic had a significant impact, too. It changed the way consumers think about travel. Suddenly, there was more of a focus on local travel and slow travel. It highlighted how travel can have a positive impact if done right. Now, consumers are more likely to seek out meaningful travel experiences, and they are expecting truthful and real content from influencers and the media.
And finally, these two developments collided with the fact that people are becoming aware of the negative impacts of social media and the ubiquity of paid influencer activity.
It's become hard to tell what's sponsored content and what's genuine (bear in mind not every market is as strict with legislation as the UK when it comes to having to declare sponsored content. We were surprised to hear the other day how relaxed social media laws in Switzerland are for example by comparison).
There's been a blurring of the lines between advertising and organic recommendations. As a result consumers have become sceptical of influencer recommendations. How can they trust it's genuine?
So in short, de-influencing is a reflection of changing consumer attitudes towards travel and sustainability – and about a growing desire for authenticity and transparency in marketing and advertising.

People don't like being fooled. And trust is hard to win back.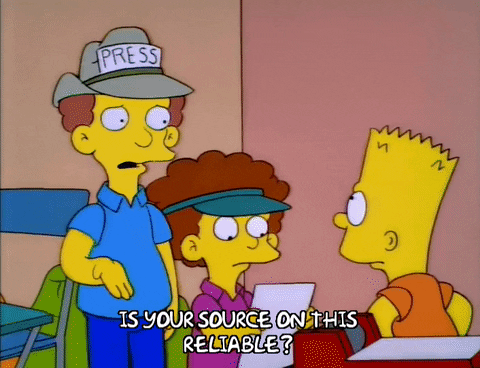 So, does this mean travel brands should stop working with influencers?
Absolutely not.

Influencers are powerful for a reason. But no longer at any cost.
Instead travel brands need to be aware of this shift in consumer sentiment and respond to it – and actually see it as a positive thing.

There's a real chance to influence a more positive way to travel.
How should travel companies work with influencers in light of the above?
De-influencing presents travel brands with an opportunity to reset their approach, and bring it in line with their customers' values – to give meaningful experiences to travellers. Brands that prioritise sustainability, responsible tourism, and local engagement are likely to resonate with consumers looking for those meaningful travel experiences. In fact there's plenty of research out there that for Millennials and Gen Z the next normal is "all about saving the planet". They are the "sustainability generation" and are much more likely to make brand choices based on societal and environmental values.

By responding to shifting consumer sentiment you are setting yourself up as a brand for the future and for long term success - whilst encouraging a more positive way to travel and explore.

So how do you respond to shifting consumer sentiment?
Do some introspection. Think about your purpose as a brand. Why do you exist? How can you actively contribute to a better future? If your KPIs revolve purely around financial goals that's not good enough. At Lemongrass we all have environmental, societal AND financial goals. Right from the top down.

Thinking about your purpose is especially important if you work in luxury travel. Does your brand exist solely to benefit the top 1% – or can you share what you have with the world around you?

Think about the impact on your local communities and environment. Organise beach clean ups for guests, educate them on local wildlife, and get travellers involved in conserving it. Actively contribute to the local economy by collaborating with local producers – or share your knowledge. If you run a health retreat go into local schools and teach kids about good nutrition. If you run a hotel how can you make the most of your kitchen garden so you don't import food – our client Gravetye Manor is leading the way in this respect (yes, yuzu does grow in the UK!). If you are running a tour operator how can you organise itineraries so that in destination transportation doesn't involve tons of internal flights or uses more public transport.

And then talk about it – via trusted, independent voices. Invite influencers and journalists to experience travel how it should be – engaging, real, rooted in the locality.

Here's an anecdote for you: we sometimes hear from luxury travel brands that they'd like to engage a younger demographic. Well, if you are in need of a case study look no further than our client FORESTIS in the Dolomites – it's authentic, has sustainability at the core of their offering, has phenomenal staff accommodation (yes, sustainability extends to all of your stakeholders) and is full of millennials and the first sprinkling of Gen Z.
8 tips for making the de-influencing trend work for your travel brand
De-influencing is here to stay. Because who wouldn't want more integrity, honesty, compassion and mindfulness in travel. So, if you're reading this and are thinking "it all sounds good, but how can I use it?" – we've got some actionable tips for you.
1. Provide opportunities for independent exploration
Instead of scheduling every single moment of a press trip or content creator's visit, let them explore. Encourage writers and bloggers to discover the destination on their own. Let them create their own, independent content.

Our recommendation? A 50/50 split of scheduled activities and free time.
2. Fewer, but more authentic and localised experiences for influencer trips
Don't rely on typical tourist activities – seek out the experiences that are unique and authentic to the destination. Include lesser-known areas of a destination, local culinary experiences, and give creators a chance to engage with local communities. In fact, you should encourage them to take part in a local community project, or try their hand at a working craft. It makes for a more credible story, and better content.
3. Organise longer trips & collaborate with other brands
Collaborate with other destinations, hotels and travel brands to build longer, more in-depth travel experiences. Why? You will get more authentic content that doesn't just scratch the surface. But there are bigger benefits:

If you fly in a creator for a few days, the carbon impact is terrible. Longer trips are better for the environment – condensing total annual flights to a minimum. As part of our B Corp commitment, we now have a target to reduce our carbon footprint from press trips by 10% each year, and longer trips are a part of that strategy.

Influencers and freelancers in particular are increasingly going to find a short trip difficult. Longer, out of season trips are better, as they'll be able to come up with more stories, and make the trip work financially for them by then selling various stories with different angles to different publications. If you are clever you can also get them to produce content for your own website or social as part of the agreement.

It's cheaper, because you share travel costs with other travel brands.

Do they really always need to fly? We appreciate that, for some destinations, they do – but can you make it so that the journey is part of the experience? Travelling isn't just about what you do when you arrive at a destination; how you get there can be an adventure, too. And it is something that can be written about and makes a good story in itself.
4. Seek out influencers from under-represented communities
Diversity and inclusion is not a fad. When people from different backgrounds and with diverse perspectives come together, they bring unique ideas which can lead to more creative and innovative solutions. It's how humans realise we're all connected, and how much our individual experiences matter. And it makes for more authentic travel stories that resonate with prospective travellers. We recently worked with a disabled influencer in Portugal, to get a first person perspective on travel as a wheelchair user. It made for a way more credible story – one that other disabled travellers could relate to – and it resulted in some genuinely useful content.
5. Work with micro influencers
Consider working with micro influencers – people who have smaller followings, but are known for their trustworthiness and engagement with their audiences. These influencers may be more likely to provide genuine and independent content.
6. Focus on building long-term relationships
Rather than focusing on one-off influencer collaborations, focus on building long-term relationships with influencers who align with your brand values, and can provide independent perspectives on your destination or property. This kind of input can inform your overall business strategy, too.
7. Authenticity and transparency
When working with influencers, make a point of transparency. Encourage them to be honest and independent in their content, and avoid pressuring them to write positive reviews or recommendations. It's called PR, not advertising after all! One of our core values here at Lemongrass is that we see feedback as a chance to get better (in fact we plant a tree for every bit of constructive feedback we receive from clients – and we ask them for feedback each month). So, if someone writes a review that has points for improvement see it as a positive.
Read more about how to work with travel influencers.
8. Rethink how you measure your marketing activity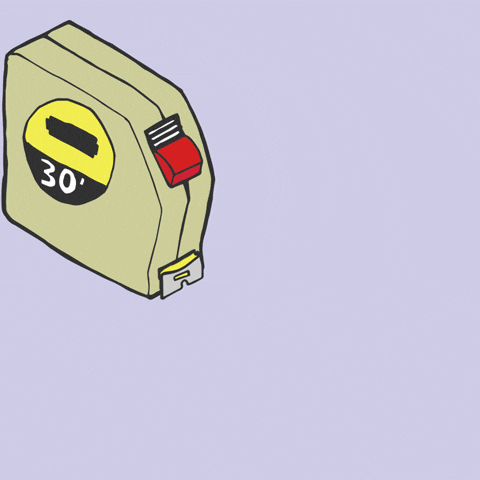 Our Financial Director has a little saying: "what gets measured gets done."

If you judge your PR agency or influencer activity purely on quantitative KPIs – like the number of clippings, increase in domain authority, shares and likes – rather than qualitative KPIs, then newspapers, blogs and social feeds will continue to be filled with inauthentic stories.

Let's shift focus on what we measure. By all means continue to measure quantitatively – but you need to start including qualitative measurements into your marketing and PR efforts.

How many of the stories contributed to a positive vision of a world we want to live in? How many promoted sustainable practices? What percentage of stories were made by content creators from underrepresented backgrounds? How did the work serve the local community, the ecosystem – was any of it positive?
De-influencing is a good thing – setting you up for long term success
This movement is your chance to be seen as more trustworthy – setting you up for long term success. The next generation of travellers cares about "realness". They care about their impact on the planet. The de-influencing trend is a reflection of these changing attitudes towards travel and consumerism.

It presents challenges and opportunities for the travel industry – but it's the brands that are able to adapt and respond to these changes in a positive way that are likely to succeed in the long- term.
Let's help you navigate de-influencing