Covid-19 has accelerated the news agenda like nothing before. So how do you get in the news and get noticed?

You know your hotel, tour operator or travel start-up needs to stand out in a crowded market. You want to be visible for potential clients when they are searching for travel inspiration and planning their next trip.

Yet the news agenda changes daily. It's nigh on impossible to write quarterly PR Plans, let alone annual PR plans. Press trips are difficult or impossible right now.

That's where trend led PR and newsjacking come in.

We show you how:

Google processes over 3.5 billion searches a day (Internetlivestats, 2019). That's over 40,000 search queries per second. Yikes!

To create content that stands out and is of interest to your clients you need to understand what your audience is engaging with online every day. What content makes them passionate enough to comment and share? To book or at least to make an enquiry? How can you lead that conversation?
Here are our go to sources for trend-led content and campaign ideas. Along with some top tips on how to master the art form of trend-spotting for travel brands.
1. Google Trends to help a hotel on the Amalfi Coast get coverage and links quickly
Google Trends is a free tool for trendspotting. Using real-time data, it allows you to compare the popularity of search terms and trends. Its different functions can help you understand what are the hottest emerging search trends and which searches are slowly growing in popularity over time.

We recently spotted a 300% jump in searches for 'attractions in the Amalfi Coast' and created a content strategy for our client Hotel Santa Caterina which would put them at the heart of the conversations around best places to eat and explore on the Amalfi Coast.
We check the 'Trending Searches' section of Google daily. Go to "filter by location". Hey presto -we can see what is trending today in the UK. This should form an integral part of your agile newsjacking strategy, allowing you to produce timely and more importantly relevant content on these trending topics.
We also check what is trending in terms of travel IMAGES – and then use that on social media if it's relevant for the client. Or we pitch those sorts of images to the digital editors at the travel and news desks.

Want to go further still?

Check out what videos are trending and let that inform your YouTube content.

Hang on, we're not quite finished….

Want to know patterns? When to launch a particular package? Check out the seasonal trends?

Google Trends is helpful in identifying seasonal trends in addition to emerging trends. One of the best ways to do this is to set the time frame you are measuring to several years. By doing this you can spot key repetitive patterns. Type in 'holidays', and you can see that Google confirms that peak holiday searches occur each year in December and January. You can do this for family travel, wellness travel, holidays with pets, safari travel. The list is endless.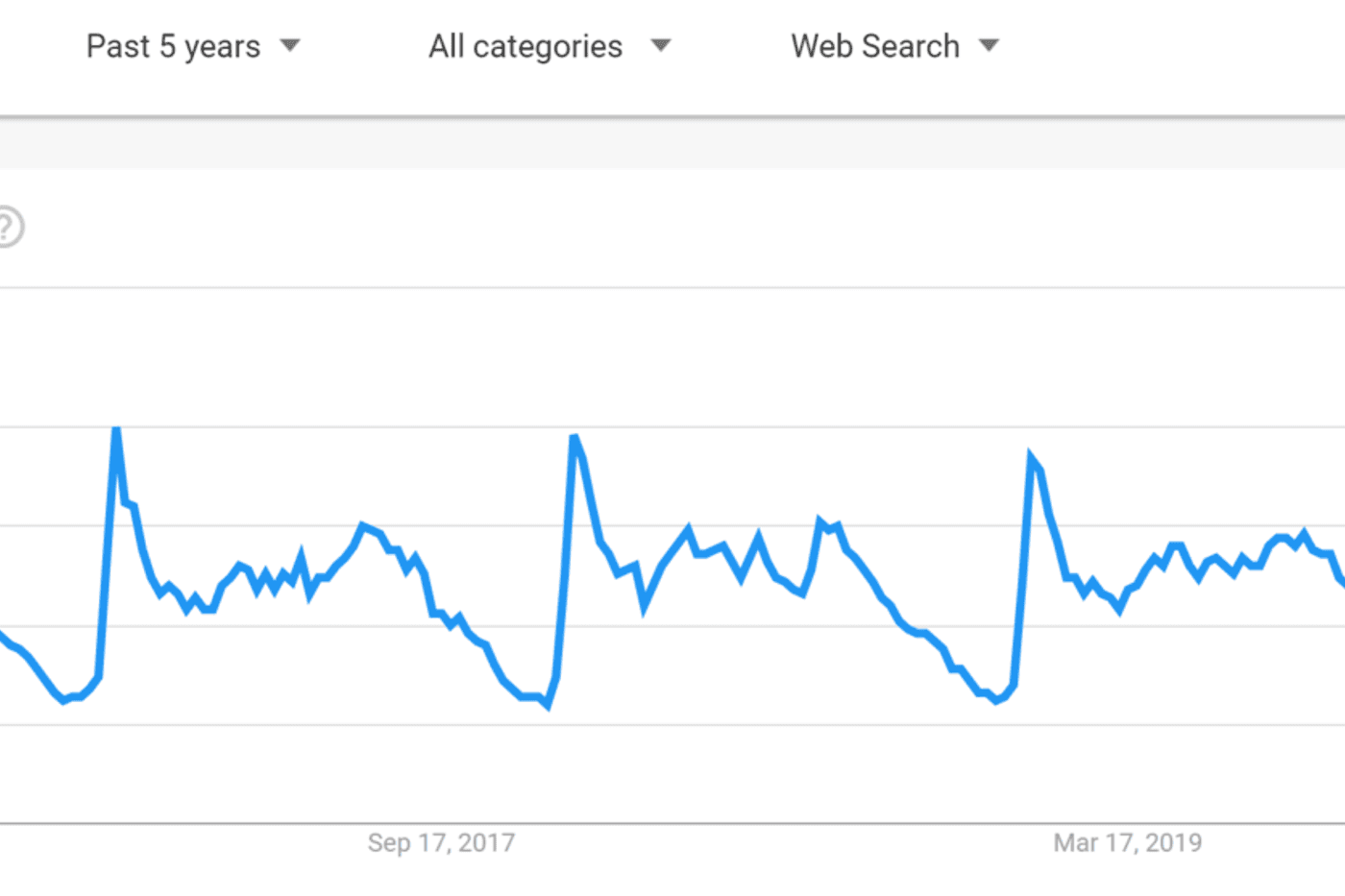 2. BuzzSumo – want to know what conversations are trending when it comes to staycations, holiday cottages, travelling with pets, travel startups, wellness travel or luxury hotels?
BuzzSumo is an online tool designed to help users find out what content is popular around a particular topic. It does so by scanning various social media sites, and web pages to find out what consumers are talking about on a particular topic.

Let's say you are a cycling tour operator and want to know what kind of topics your customers are interested in…
Go to the "Discover Topics" section. Type in "cycling". What you get back is a word cloud outlining trending searches. This is based on search volume on keywords and terms. We use this to generate PR stories and content ideas on popular subtopics.

Here's an example. Many of our clients are city based and we wanted to come up with an idea that drove more visitors to cities.

So first off we popped in city travel. Nothing remarkable came up. So we thought….hang on…people would like to travel to cities, but aren't keen on crowded spaces right now. So we then went down the route of "walking tours", "cycling" etc. We noticed that 'urban cycling' was becoming an increasingly popular search term and used this to develop an "urban cycling" campaign for our city based travel client.
Now you know urban cycling is trending. Want to know which people lead the conversation around that – which influencers to contact, which media sites to target?

With BuzzSumo you can see which influencers are getting the most shares or engagement on their posts in the topic you are searching for. Understanding who has the consumer's trust and engagement is valuable insight into which influencers you want to work with and bring to your brand's side.
3. Exploding topics – know what trend will take off BEFORE it takes off
Exploding Topics uses technology to scour millions of searches on the web each day and using their algorithms they are able to identify 'exploding topics' before they take off. Helping you find the next big thing, before it is the next big thing.

Where to start:

Sign up for the Exploding Topics free weekly newsletter to see the most popular searches that week. Delivered direct to your inbox, these topical and timely trends can help spark a great new content "lightbulb moment" idea.
We spotted the term 'mental wellbeing' had seen a 525% increase in global searches. And people were actively searching for solutions to improve key wellbeing drivers such as sleep – with brands such as Yogasleep seeing a 315% uplift.

This got us thinking…. we knew there was a massive opportunity to jump on this surge in demand for "better sleep" and deliver an impactful campaign for our medical wellness client Lanserhof – and attract more booking for their sleep lab.

So, we got creative with sleep and built a campaign that we knew would get journalists attention. By pulling together various data sources we produced the "Lanserhof Sleep Index" highlighting who gets the least and most sleep in the UK.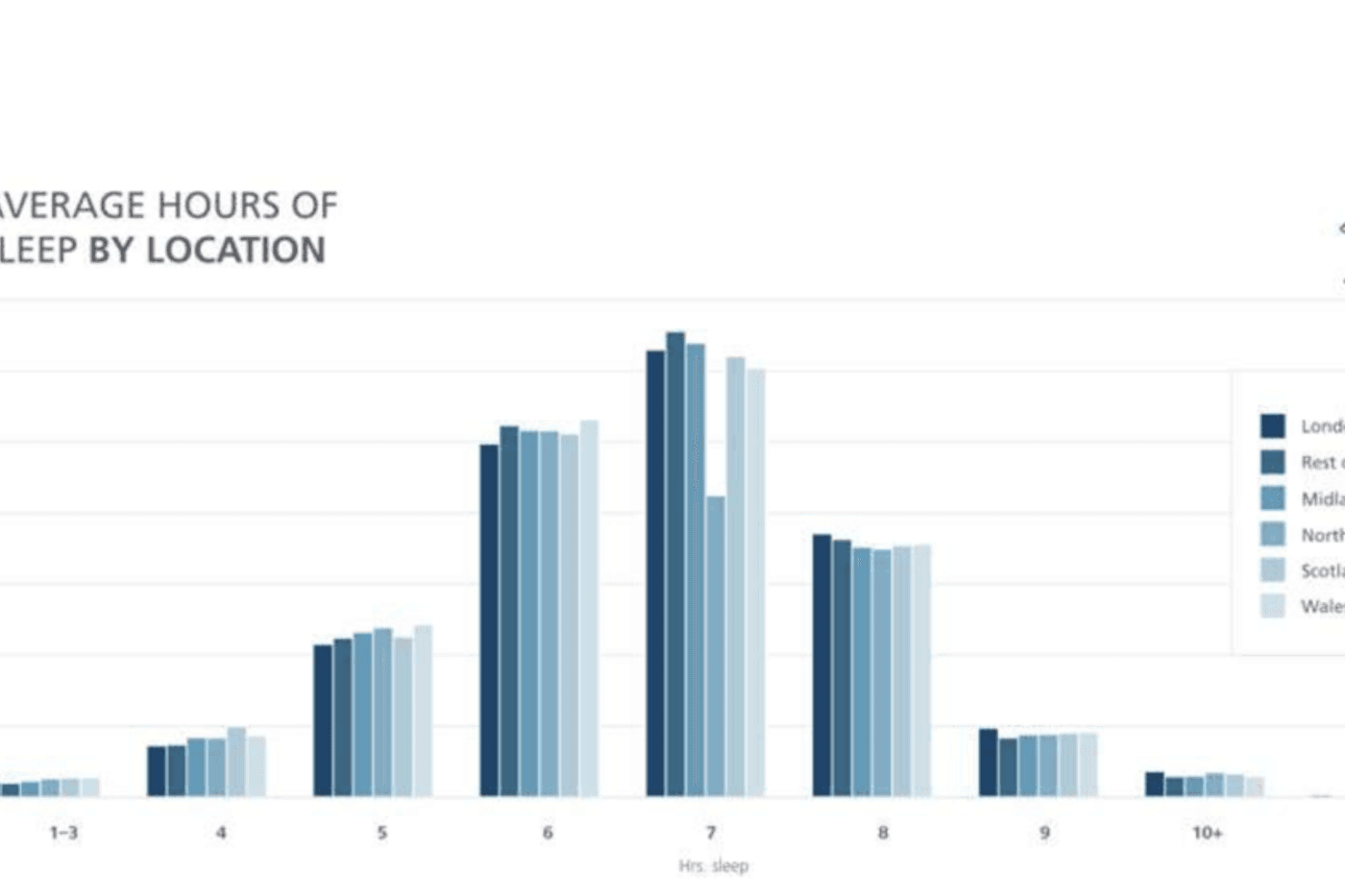 So, next time you are feeling stuck for ideas and inspiration, check out Exploding Topics to get a sense of newly emerging topics that may spark ideas for your PR & content strategy. And jump on them before they go viral and everyone else gets the coverage and links.
4. Answer the Public – generate demand for your Travel Brand based on exactly what your customers are asking for
How it works:

The tool visualizes common search questions and autocomplete searches in a simple search cloud, allowing you to quickly identify what potential customers are searching for, so that you can jump on these to drive relevant traffic to your website.
Let's say you are a hotel that focusses on attracting families. It makes sense to start your keyword research around the term "Family Friendly". From here you can start to build an image of your audience's customer journey by combining results from multiple searches. Start off with more generic terms that would interest them and begin feeding these into the tool. The combination of these results help you identify the journey that they take that ultimately leads to your brand.
Spotting gaps in the market:
Answer the Public is a great tool to identify areas of opportunity for your travel brand. For example, we recently developed a campaign around pet friendly content. We ran several searches in Answer the Public including 'dog owner' and 'pet friendly'. Combining the results, we noticed a predominant focus on questions in connection to availability and luxury. This helped form the basis of our campaign idea and a content campaign to capitalise on the demand in searches for Luxury pet friendly accommodation.