Each year in late October we host our annual press and media event – The Lemongrass Press Day – held at Mortimer House, London. Press Day 2022 saw over 60 influential journalists, podcasters, TV production teams and influencers attend. We asked our attendees for their take on key media and travel PR trends for 2023, and for their insight on what they're experiencing within the travel industry for the year ahead.

You can see the highlights of our Press Day below:
Press Day was the perfect opportunity to hear first-hand how the industry landscape is set to change. We've compiled our top highlights and trends below: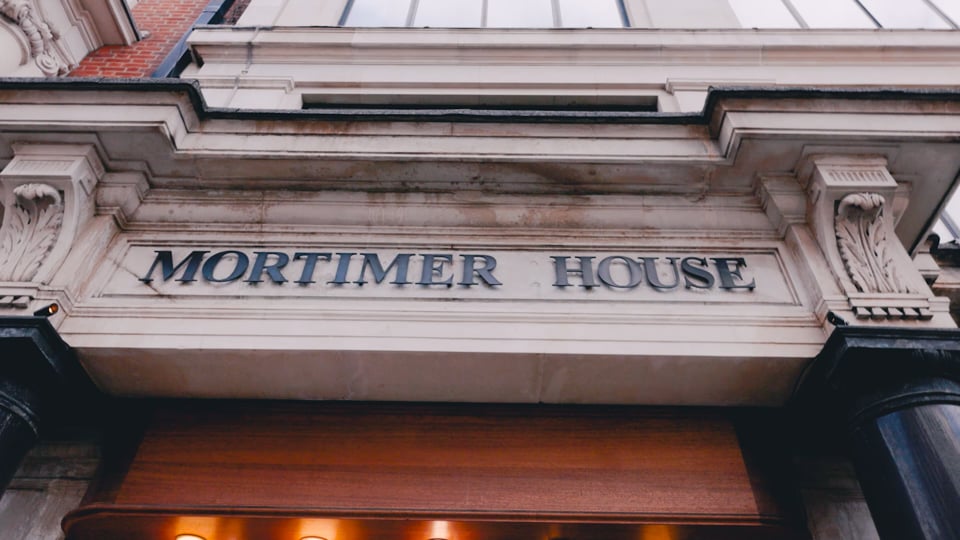 What is in the pipeline for publications…
Times LUXX is launching a new luxury channel. More information to be revealed soon.
Family Traveller has launched a new podcast.
Country and Townhouse – At least 20% of their content now needs to be sustainability focused.
Citizen Femme – will be launching 'Supper Club' in 2023. Due to popular demand for family content, Citizen
Femme have grown their CF Enfants content.
The Sun is going 'digital first' with the appointment of 2 digital editors.
Previously only editorial content, Bespoke Black Book will be adding advertorials to their site. Offering brands more control over content and exposure across the channels.
Like the rest of the world, travel PR doesn't stand still. At the beginning of 2022 we've written extensively about how Covid changed travel PR (if you haven't read the article please see here as everything we said still holds true).

So… read here first about the latest developments and what you need to consider if you want to succeed in travel PR in 2023:
Importance of combining itineraries
Featuring just one hotel is rare nowadays. Journalists are maximising opportunities by combining multiple properties (sometimes competitors) in one trip. See it as a chance to be featured in "Top 10/Best of Features". These kinds of features hold huge SEO value (as they reflect what people search via Google) so don't dismiss them. Embrace collaboration and thrive.
Reducing the amount of time travelling
Journalists are actively encouraged at publications to combine hotel or destination visits with their personal holidays to reduce impact of travel on chronically understaffed travel desks. So that means more requests for (extended) weekend press trips for short haul and more requests for long haul press trips during school holidays. Think if you can invite them with their children – we must have organised close to a hundred press trips over the years for journalists with their kids. They work and journalists are appreciative, coverage is better and often more generous when everyone is happy.
Images are key – stock images don't cut it
If a journalist is torn between two brands to feature, the brand with better imagery will be selected. Images need to be high res and they need to be about the experience a hotel or destination offer, not just of rooms and facilities. And please no cliches ("couple strolling along a deserted beach…", "rose petals on the bed"). If you've got limited resources for photography consider killing two birds with one stone and invite credible influencers. As part of the trip negotiate video footage and photography.
Increase in searches for retreats / experiences
Readers are demanding more than just hotel reviews – so if you run a hotel ensure that your itineraries reflect the wider community within which you operate. Can you organise visits to local craftspeople, local artists, museums, artisan food producers? Cooperate with the tourist board or even with competitors (see above).
Any prices need to be clear on what is and isn't included. Ideally full packages with experiences included will be provided so that journalists can see the full cost of such a trip i.e 48 hours in X for £XXX. This is particularly important for the family market.
Covering costs for journalist travel / alternative options to flying
More journalists are asking for travel to and from hotels to be covered, including for press trips to UK properties. Reimbursing UK travel costs has so far been unusual, but with the cost of living crisis biting and many excellent journalists having gone freelance/lost their jobs during the pandemic this is becoming best practice. Any destinations that can be reached by rail or ferry are increasingly appealing to journalists who are keen to fly less and reduce their carbon footprint. "No fly travel" was a hugely popular topic during our press day.
Media events have changed post pandemic
Unlike previous at Lemongrass Press Days, most journalists visited from midday onwards. Many journalists now work mostly from home, and some even live outside of the city. Train fares into London are cheaper outside of peak hours and so journalists are avoiding morning events. Publication teams are smaller, therefore the journalists are time poor and an event needs to have a strong hook theme to get them out.
"Thank you so much for a fabulous press day yesterday. I got loads of ideas and already have some interest in two pitches!" – Fran Kellett

"Thanks for always making the effort to meet in person and not just be a name in my inbox! It's always lovely to hear from Lemongrass" – Nicole Trilivas
"We were really happy to be able to take part in Lemongrass' Press Day. This concept has suited our business needs in the UK market this year and we are delighted with the feedback. I am both impressed with the onboarding experience to which we were taken through to ensure their understanding of our product and offering, as well as their friendliness and fluidity to which they operate. In particular I liked the comprehensive and clear reporting we have received afterward. It's been a pleasure. Thank-you." – Cheetah Plains
Press Day 2022 was completely oversubscribed this year, so in 2023 we'll be offering two events (May and October) plus we're adapting to the shifting media landscape. To accommodate a less London-centric industry, we will be offering a Road Show style event. Instead of one media day in London, we will be setting up meetings all over the country in the first week of May and then again in October. Instead of the media coming to us we're bringing our travel brands and partners to them. Do let us know if you'd like to register your interest for the Lemongrass Media Roadshows by emailing: grow@lemongrassmarketing.com.

Watch this space, because more details will be coming soon!